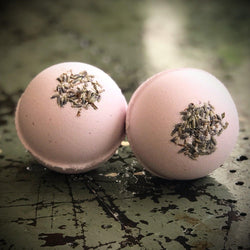 Sophie & Rose
Bath Bomb ~ Lavender
Here's a treat for all those lavender lovers out there! Enjoy a relaxing lavender scented fizzy bath tub treat. Our bath bombs are great way to treat yourself.
Scented with a Lavender essential oil..
2.5" round, 5oz bath bombs.
Caution: oils can make tub slippery. Exit Bath With Caution. Wipe out tub after use for easiest cleanup.